FSDH Merchant
Bank
offers a broad range of financial services within Nigeria, in order to create long term sustainable wealth. To find out more about the Bank, Please click here.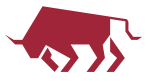 FSDH Capital
Limited
is the investment banking subsidiary which has now been expanded to include Investment Banking and Fixed Income trading. The Company is licensed as a Broker/Dealer, Issuing House and Portfolio Manager by the Securities and Exchange Commission ("SEC"), and is a Dealing Member of the Nigerian Stock Exchange ("NSE"). To find out more about FSDH Capital, Please click here.

Pensions Alliance Limited
Is a licensed Pension Fund Administrator with over 14 years of professional experience in Pension Funds Administration. The company manages and administers retirement savings contributions of employees in Nigeria and has a client base of over 500,000. To find out more about PAL, please click here.